RMXTV
Over 21 days 23 artists followed a series of design prompts delivered via video aimed at liberating the creative process through chaos. Each day a new layer of visual responses was added to the evolving stage area. The audience were invited to explore creative chaos in the STICKRMX room next to the main stage. See more
RMX Projects
here.
Art Direction
Branding
Project management
Website design & implemnentation
Image editing
Video editing
Motion graphics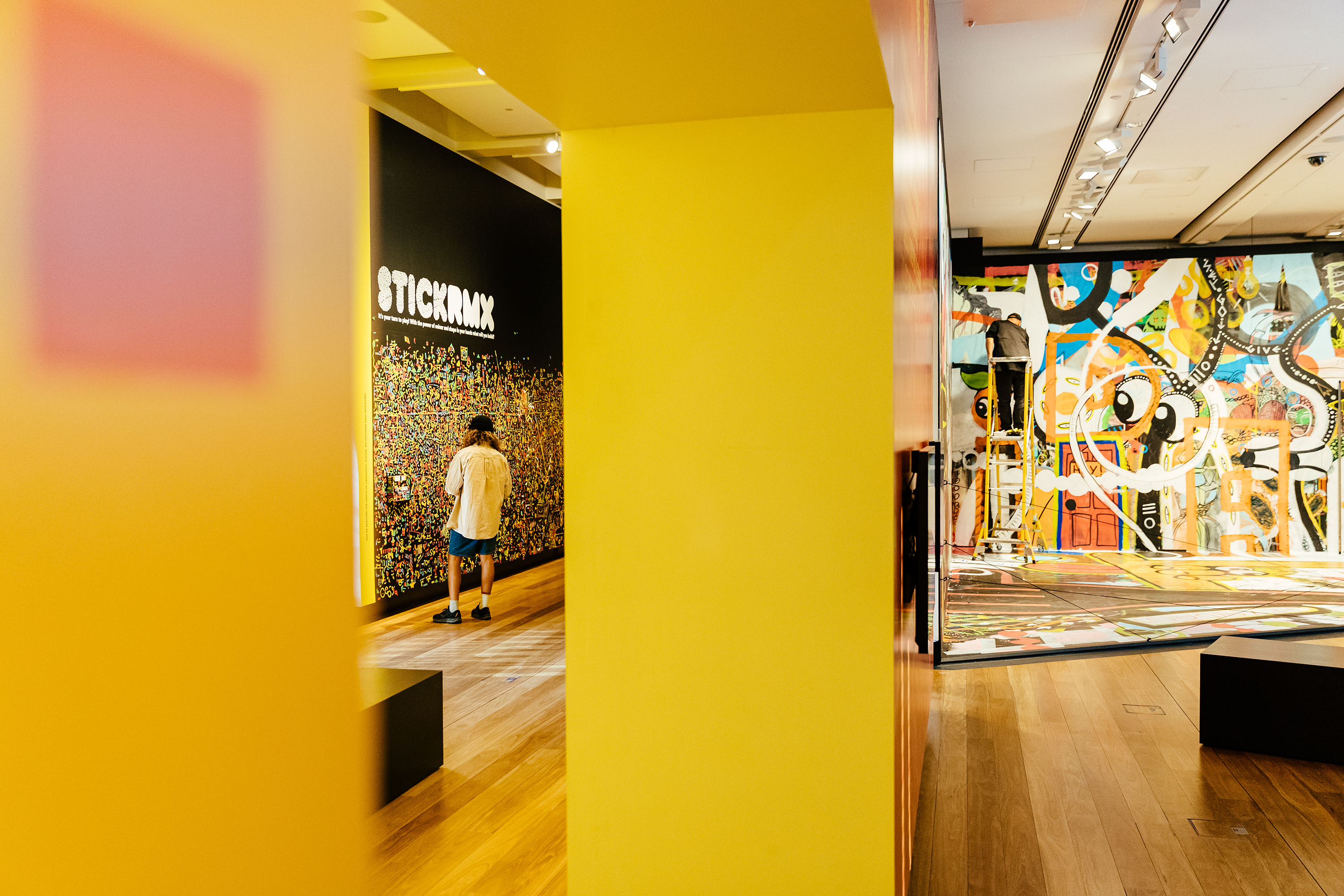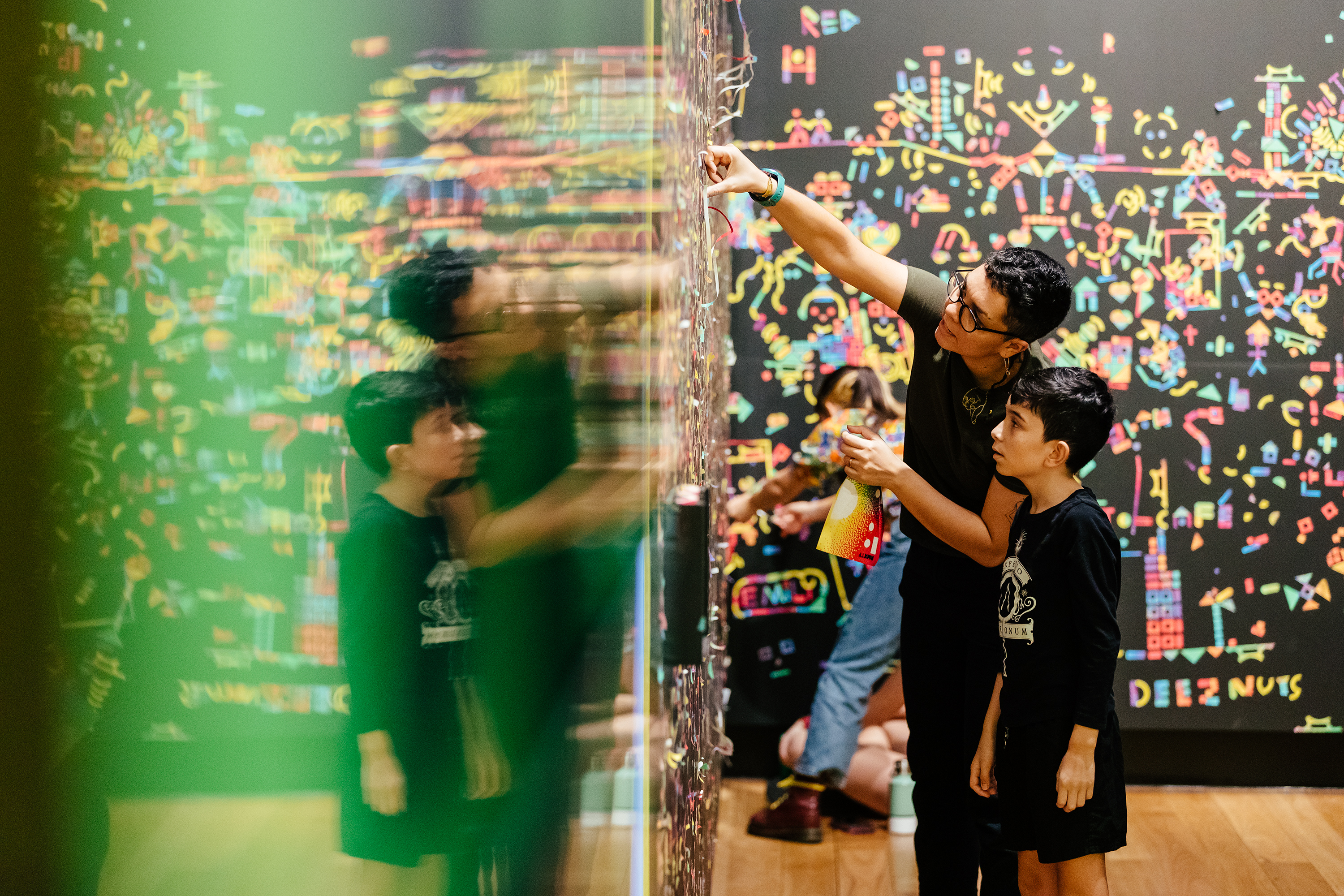 G-Shock Berlin Event

Visual concept and poster design for G-Shock's Berlin event, part of their international "Shock the world" tour. Rethinking the "watch face", a series of faces (or masks) were created by remixing G-Shock watch components. Posters were arranged in different configurations to achieve new face combinations, with fluoro yellow details popping in UV light.
Visuals and promotional materials for collaborative audio visual performance with Scanner and Lawrence English. Documenting and exploring Brisbane city through imagery and sound.
Animation
Action Script Programming
Self built visual performnce tool
Improvised Live Visual Performance
Bumper car arena I designed and painted for the Pictoplasma festival at the Haus der Kulturen der Welt in Berlin. Blue and red liquid characters disappear and alter their form under the influence of coloured light. Operating by the same principles as Blue Red 3D glasses do where each color illiminates a color.
Art Direction
Painting
Points.


A series of Illustrations and typography inspired by constellations and their stories. The collective shapes formed by small objects come to represent myths and common stories. For each of these projects a heroic figure became a galaxy. In other cases the beauty of the comsos was inspiration in itself.
Less Talk More Action

Typographic Illustration for a motivational poster
Lazy Dog Poster

Hand drawn typographic poster. Made in celebration of the sixth birthday of The Lazy Dog store/gallery in Paris. An abstraction of the phrase "The quick fox jumps over the lazy brown dog", which includes all letters of the alphabet.